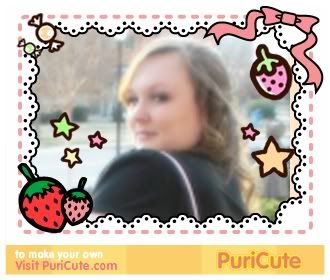 Name:
Pix
Age:
23
Gender:
Female
Favorite Style:
hmmm I really love London Fashion......Glam.....I've recently fallen in love with CocoLulu and Boho Gal.....
Influences:
Egg, S Cawaii.......I'm in love with the model LingLing.....
Component:
BAGS N' SUNGLASSES!!!!!!!!!!!
Statement:
I'm so excited about this group!!!!! I can't wait to get to know everybody and share with all of you!! ♥
(
PICS!!!! LOTS OF EM!!!
Collapse
)
mood:
bouncy
music: Hot Mess- CobraStarship