Well it has been a long time! I have been going through a LOT of style, make, and hair changes! So we will begin at the beginning, which is allll the way back in May! -_-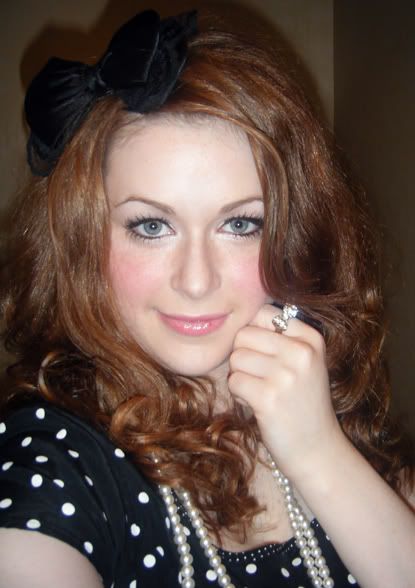 MAY: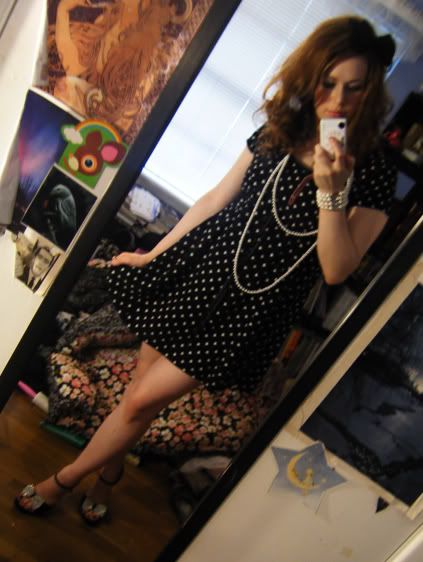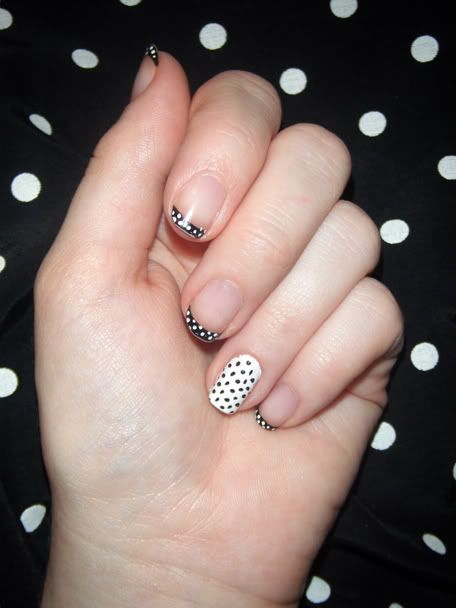 Outfit and nails for sushi night celebrating my 22nd birthday!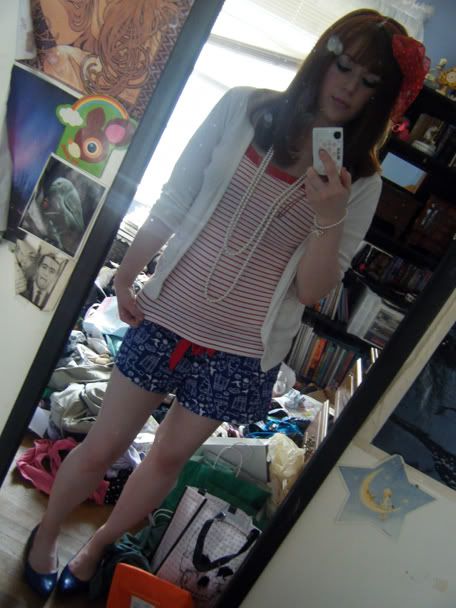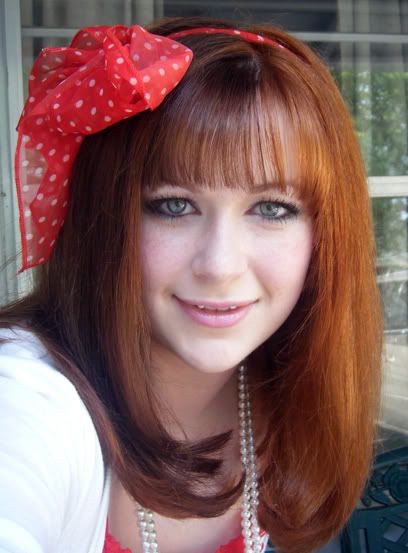 Simple lazy outfit, and not much makeup for my hair appointment, I got a two tone. It was waaay more subtle than I wanted. D: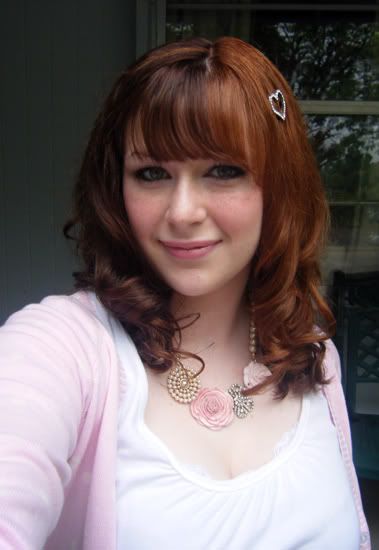 Super simple casual first date outfit. I didn't want to make the guy too nervous, lol. I really liked my curls, even if its a little flat on top.
JUNE: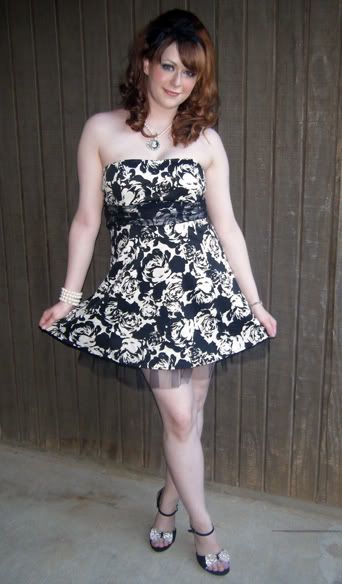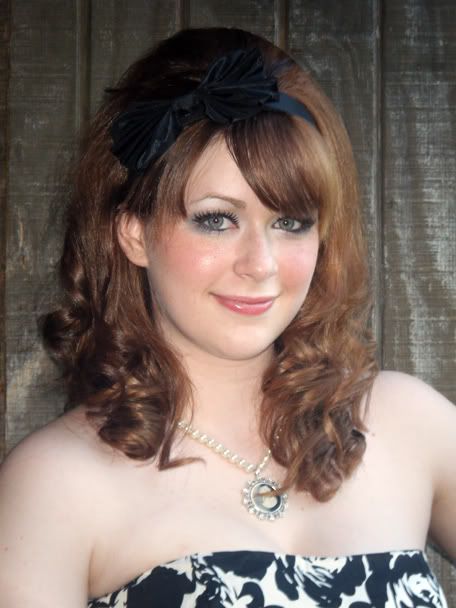 Tried hime for a gal fashion panel I taught. Don't think its really my style.
I apologize for the bad quality of the next few photos. I temporarily lost my camera and had to use my dsi.
JULY: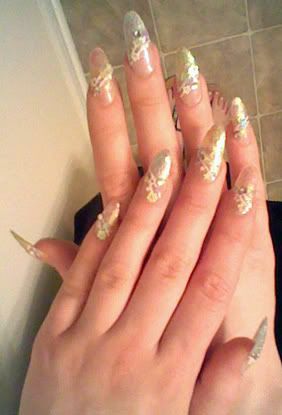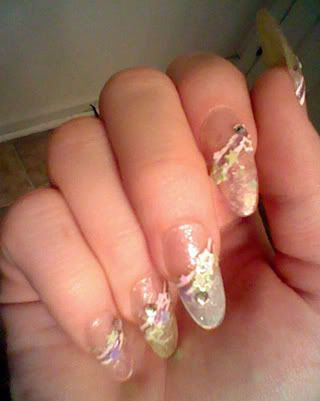 Made these nails myself! First time using acrylic on my own nails. Loved these, but they were sooo long. My coworkers actually told me that they made her feel uncomfortable, lol.
And this is the day I decided it would be a good idea to cut my hair. -_- I miss my hair sooo much. But my hair was really damaged, and I decided I wanted to chop the dead ends off. It was also very hot, and I was desperate, so I got my sister to cut it for me. But it was a single layer haircut, and was always puffy and frizzy. Definitely the worst haircut I have had in a long time.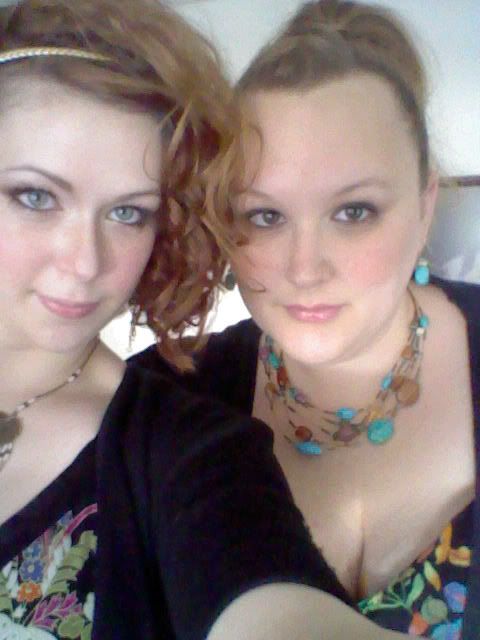 Boho look for a lovely day out shopping with my girl
peachsodapixie.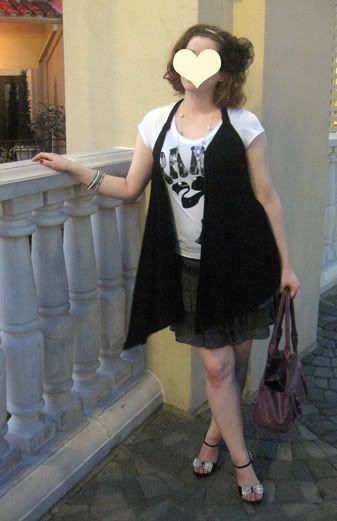 Another shopping day with a lot of my friends. Not very pleased with the outcome. I had to work that day, and had to super mad dash rush to get ready.
AUGUST: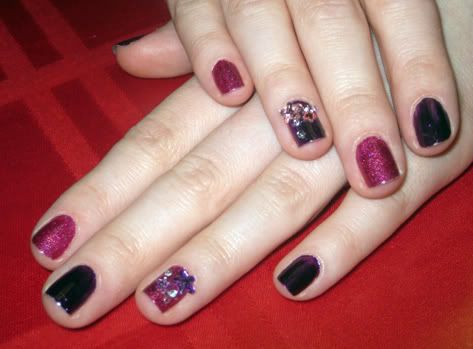 More nails. Loved the colors, some stuff from OPI. Hated the length.
Date outfit. Was really uncomfortable with the shirt. I liked the back, but it was too cleavage-y for me.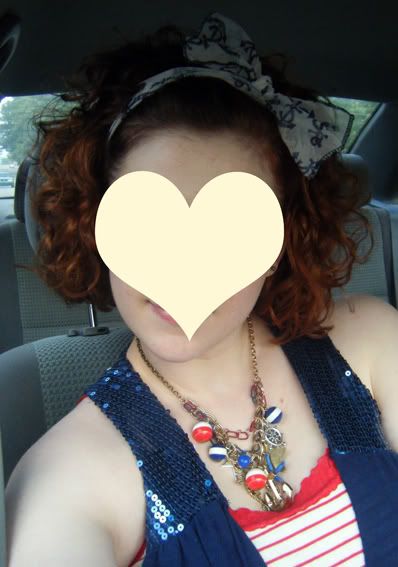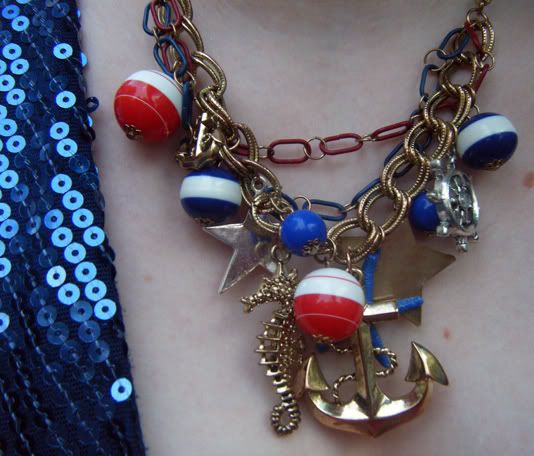 Another nautical outfit. Tried out the scarf trend. And I LOVE this necklace.
SEPTEMBER: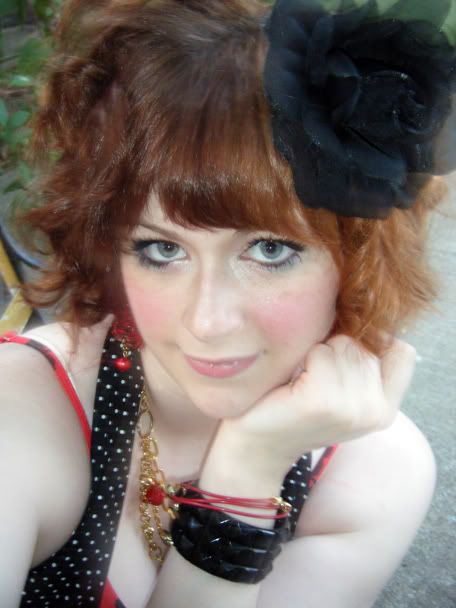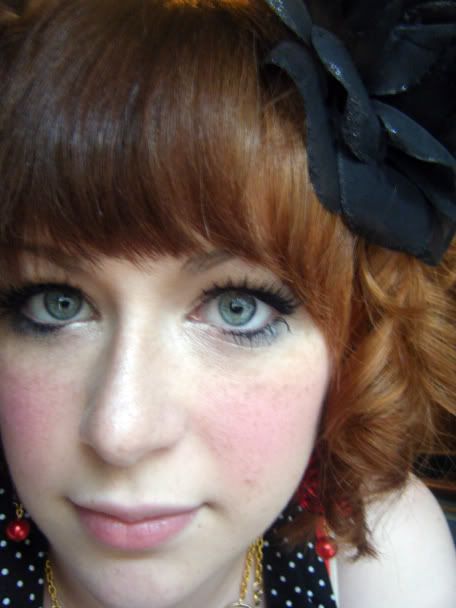 Mickey mouse outfit. And I got a much better haircut.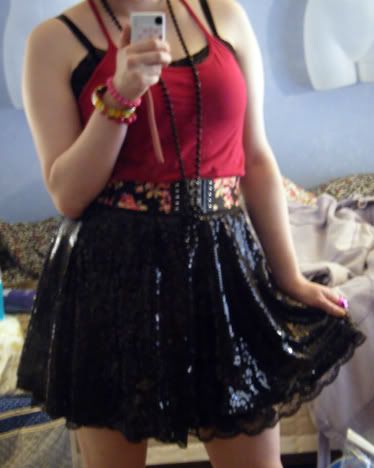 Outfit for my nephew's 1st birthday.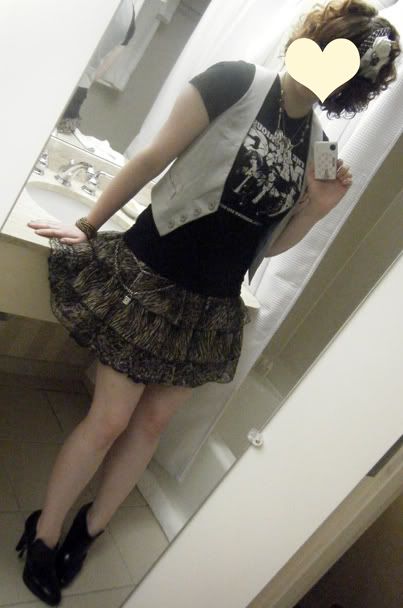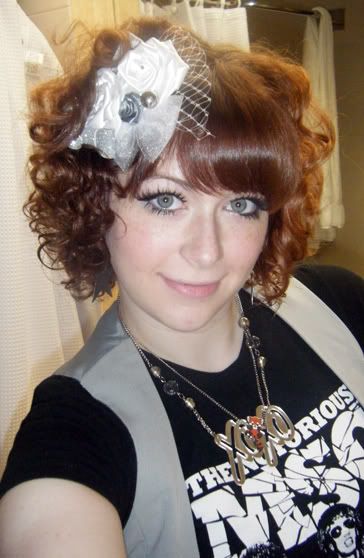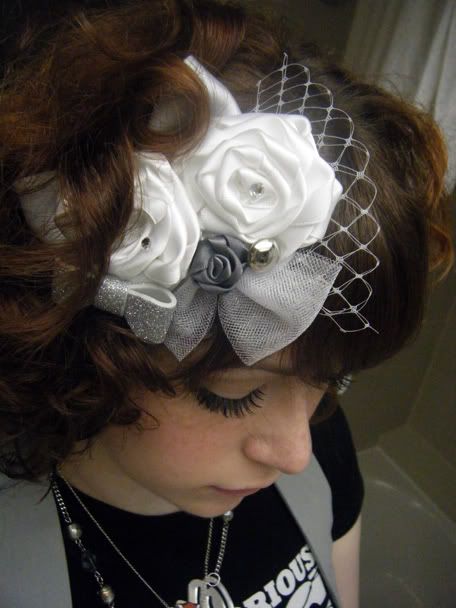 Shopping day on a visit to Atlanta with
chocxmint.
We were there for AWA, it was so much fun!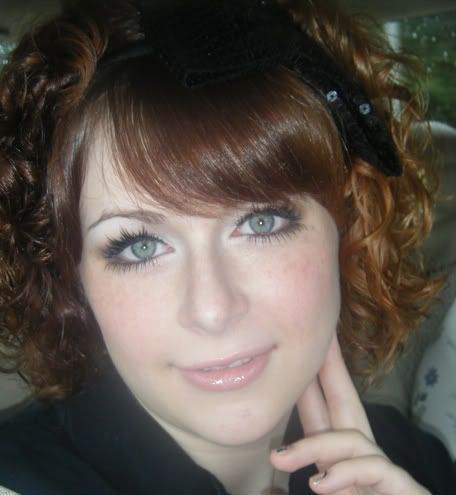 Trying out some new lashes I bought in Atlanta.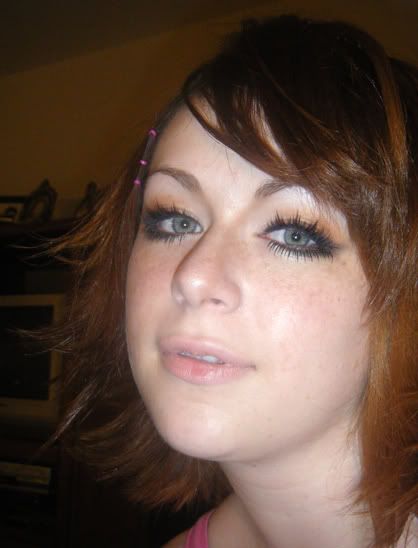 Tried a new makeup style at 3am. I really like it.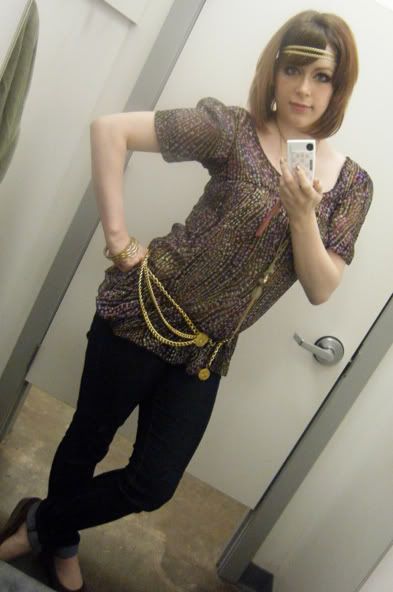 Another boho shopping outfit.
OCTOBER: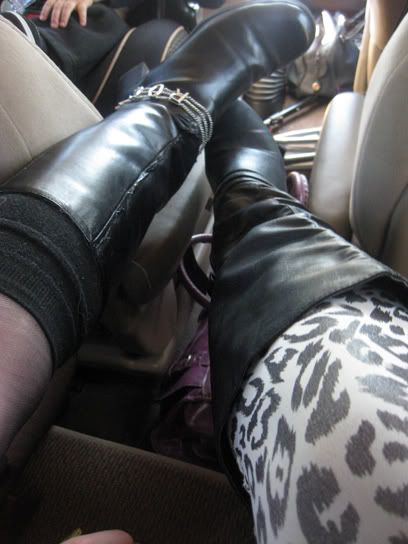 I freeeking HATE these boots, but they are the only black knee high boots I have. I am so ready to go shoe shopping.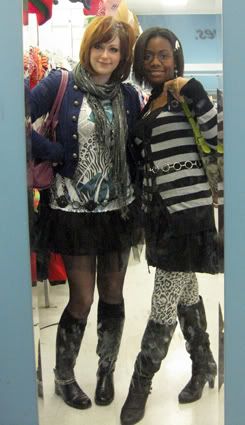 Shopping and making a mess.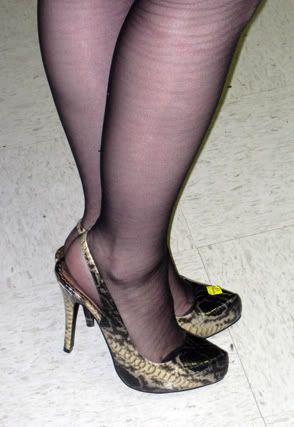 Some shoes I wish I had bought.
Shopping with
chocxmint.
I'm a little lost when it comes to fashion. I feel like most of my looks are not strong enough. But other than that I am pleased with the steps I'm making with my makeup. I am also getting my hair dyed next week, I can't wait!
I'm looking for new friends, so add me if you like! And of course concrit is welcome.
Thanks for looking~
cross-posted to everyday_gyaru